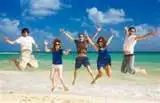 Health is a Process, NOT an Event!
Each person's body and health needs are different, but all have one fundamental ingredient that gives you an advantage on your journey towards better health -- YOU!
As you would then expect, your ultimate health result is determined by your participation level in your health on a daily basis. Each decision that we make in regards to our health directly or indirectly affects the funciton of the body now and in the future. As health educators, chiropractors are uniquely trained and qualified to teach and coach you about health promotion and wellness, as well as urgent or crisis type care as well.
One of our main objectives is to educate all of our patients about their nervous system and body functions so that through proper lifestyle habits, diet, and exercise, each of you can control your health through natural means rather than it controlling or limiting you!
Please take time for yourself! Your health and those who depend on you hinge on how much effort you put towards being healthy. You are worth it! When you take the time to educate yourself and participate in your own health, you can and will reach a level of health you thought was not possible. There is no better time to take action and get back or to stay on the road to health, you will have MORE ENERGY, LESS STRESS, LESS PAIN, MORE FUNCTION and even MORE MONEY when you stay and promote your health and those around you.
We encourage you to start or continue your health journey and WE ARE HERE TO HELP! Take this opportunity to learn more about your health and chiropractic by exploring the various topics, pages and links on our website.
If you are currently a patient, JOIN our MEMBERS ONLY AREA to access more health information available only to you!